Star Wars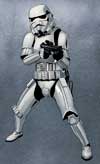 In this gallery you'll see my illustrations for Lucasfilm and their various licensees including artwork for Star Wars Insider, Star Wars Gamer, the Star Wars Role-Playing Game along with posters, sketch cards and exclusive Star Wars art from my own sketchbook.

I'm currently creating new Star Wars art for Lucasfilm that will be added to this gallery upon it's publication. Check back often!


Comic Books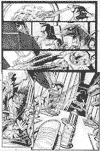 I've created comic book art for Marvel Comics, DC, Moonstone and Image and I've penciled Star Wars: Empire for Dark Horse Comics. I've also illustrated The Lord of the Rings for Topps. I'm currently providing Star Trek and G.I. Joe artwork for IDW Publishing which will be added to this gallery soon.

And keep your eyes peeled for more art from upcoming comic book projects like my creator owned title Death Avenger.